Agriculture and allied activities accounts for about 15.7 % of country's GDP and is estimated to employ about 124.7 million people as cultivators and 106.8 million as agricultural labour (Census 2001). Besides this Agriculture Industry employs a large number of people in the Organized and the Unorganized sector, the data pertaining to the same is however not available. Based on the assumptions of Food Grain Production and Manpower required to handle the total produced, the same is derived at (0.20 Million) for Organized and (1.95 Million) for Unorganized sector.
Aerospace and Aviation
Aerospace and Aviation Sector Skill Council (AASSC) is the apex body in skill development in the emerging Aerospace and Aviation sector. The promoters of the company are Hindustan Aeronautics Limited (HAL), Bangalore Chamber of Industries & Commerce (BCIC) and Society of Indian Aerospace Technologies & Industries (SIATI). The Governing Council of AASSC has representation from the top management of the promoter organisations, leading airline companies, research organisations, vocational training providers, NSDC, Small & Medium Enterprises (SMEs), government agencies like Airport Authority of India and Ministry of Civil Aviation.
Apparel Made-Ups & Home Furnishing
The Government has constituted Prime Minister's National Council on Skill Development for coordinated action for skill development, both in the domain of public and private sector. The National Council on Skill Development mandates skill formation to develop the workforce with enhanced skill through structured programme and assessment.
Automotive
Promoted by the Automobile industry through Society of Indian Automobile Manufacturers (SIAM), Automotive Component Manufacturers Association (ACMA) and Federation of Automobile Dealers Association (FADA) and Government of India represented by Department of Heavy Industry and National Skill Development Corporation (NSDC).
Beauty & Wellness
B&WSSC is not for profit organization promoted by CII with financial support from NSDC, under the aegis of Ministry of Skill Development and Entrepreneurship.
The aim is to establish an effective and efficient eco-system for development and imparting of skills in Beauty and Wellness industry including content & curriculum, courses, information databases, delivery systems, standardization of the accreditation and certification process to enhance employability of the Indian workforce globally.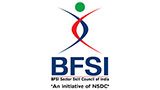 Banking, financial and insurance
The BFSI Sector Skill Council of India is set up to bring leading organizations of the BFSI industry together to create strategies and operational plans that will create standardized skill requirements for the various job roles in the industry. The skill council will also accredit well equipped service providers who will partner to disseminate the training. The skill council is seen by its stakeholders and partners as a nation-building activity with far reaching implications for social development and empowerment through financial inclusion. Great care is being taken to appropriately address the needs of the various industry verticals as well as the geographical regions of the country.
Capital Goods
Capital Goods Sector comprises of plant and machinery, equipment / accessories required for manufacture / production, either directly or indirectly, of goods or for rendering services, including those required for replacement, modernization, technological up gradation and expansion. It also includes packaging machinery and equipment, refrigeration equipment, power generating sets, equipment and instruments for testing, research and development, quality and pollution control.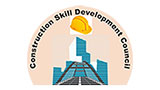 Construction
Construction Skill Development Council of India is promoted by Construction Federation of India (CFI), Builders' Association of India (BAI), National Highways Builders Federation (NHBF) and Confederation of Real Estate Developers Association of India (CREDAI). Mr. Ajit Gulabchand is the Chairman of the Governing Council of CSDCI having 7 Directors from construction sector. Ms. Jancy Mathew is the Officiating CEO of CSDCI.
DOMESTIC WORKERS
Domestic workers or Domestic Help in India constitute one of the largest segments, nearly 20 million of the workforce, majority being women whose services mostly go unrecognized. These millions of domestic help can be found in the Indian families from lower middle class households in the villages to the most affluent ones in the metropolitan cities. Most of these domestic worker's function as 'lifelines' to the households, render multiple types of services, as full time and part time, live-in and live-out, and they are described as 'domestic servants'. The practices associated with this occupation are undignified and completely unacceptable, partly for the reason that domestic workers have not yet acquired the status of a profession or a trade.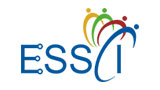 Electronics Sector
Electronics Sector Skills Council of India envisions to enable a world class electronics manufacturing industry with an ecosystem for skill development and enhance employability of the large number of Indian human resource.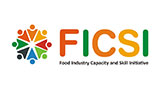 Food Industry Capacity & Skill Initiative
The Indian food industry is considered as one of the sunrise sectors due to its high growth potential and profitability. The Indian food processing industry accounts for 32 per cent of the country's total food market and is ranked fifth in terms of production, consumption, export and expected growth. It contributes 8.8% of GVA in Manufacturing, 13% of India's export and almost 6% of Industrial Investment.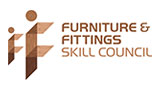 Furniture & Fittings
The aim of the sector skill council is to focus on establishing an effective and efficient eco-system for development and imparting of skills for the Furniture& Fittings industry including relevant curriculum, courses, information database, delivery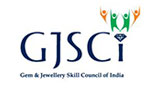 Gems and Jewellery
It covers skilling under all the areas and functions of the industry such as diamond processing, colored gemstone processing, jewellery manufacturing, wholesale, retail and exports.
Handicrafts and Carpet
Being the apex body for overall skill development in the Handicrafts and Carpet sector, the prime task of HCSSC is to develop the skill ecosystem for the sector. For that matter, HCSSC considers all the aspects of the skill development process. It includes research for the purpose of understanding the particulars for the process and then implementing them. HCSSC is technically responsible for structuring and managing the whole skill development process for the Handicrafts and Carpet sector.
Healthcare
The key objective of the Council is to create a robust and vibrant eco-system for quality vocational education and skill development in Healthcare space in the country.
Hydrocarbon
In line with the National Skill Mission of India, Hydrocarbon Sector Skill Council (HSSC) for the Oil & Gas sector has been set up under the aegis of Ministry of Petroleum & Natural Gas (MoPNG) with its primary objective to execute skill development activities in Indian Hydrocarbon Sector and meeting the entire value chain's requirement of appropriately trained manpower in quantity and quality on a sustained and evolving basis.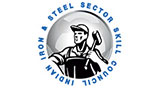 Indian Iron and Steel
Research and aggregate skill requirements of the Industry including sub-sector requirements, regional requirements and international trends and best practices that can be introduced in the domestic skill development space.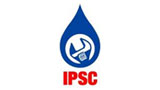 Plumbing
Indian Plumbing Skills Council (IPSC) is the Apex Sector Skill Council for the Plumbing Industry, Operating under the Aegis of National Skills Development Corporation (NSDC), an Initiative of the Government of India (Ministry of Skill Development and Entrepreneurship-MSDE) to transform India as a Hub for Skilled Manpower as Envisioned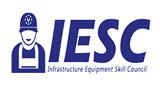 Infrastructure Equipment
The Council operates under the aegis of the Ministry of Skill Development & Entrepreneurship (MSDE), Government of India, and is the apex body for spearheading the skilling of workforce in the Infrastructure Equipment Sector.
Software and Service
This is the national standard-setting body for IT Skills set up under the aegis of National Skill Development Corporation and Ministry of Skills Development & Entrepreneurship. SSC NASSCOM acts as a conduit to support the voices and build synergies across the different groups of stakeholders it works with.
Leather
Leather Sector Skill Council (LSSC) aims to facilitate a skilled ecosystem in the leather industry through capacity building for high productivity and compliance with global standards.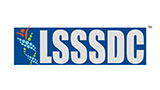 LIFE SCIENCES
LSSSDC is recognized and approved, as a Sector Skill Council for Life Sciences Sector inclusive of Pharmaceutical (including AYUSH), Biopharmaceutical, and Contract Research, by National Skill Development Corporation under a mandate from Ministry of Skill Development and Entrepreneurship.
Logistics
Create a sustainable skill ecosystem aligned to the industry needs for logistics by developing best occupational standards and deliver quality training to increase the dignity of labour.
Management
A huge percentage of Indian graduates are unemployable due to lack of skills both technical and generic expected by the employers. While a maximum of the applicants gets hired on the grounds of their technical skills and often get fired due to lack of generic skills. It is the set of Generic/ Behavioural/ Soft/ Employability Skills that creates a diversity to the potency of the individual.
Media & Entertainment
We envision to create a sustainable industry aligned eco system for robust skill & entrepreneurship development in Media & Entertainment Sector. Thereby developing an ecosystem of empowerment by skilling on a large scale at speed with high standards and to promote a culture of innovation based entrepreneurship which can generate wealth and employment so as to ensure sustainable livelihoods for all citizens in the country.
Paints & Coatings
Besides basic products such as enamels, oil-bound distempers and cement paints, the industry today produces a wide variety of solvent-borne, water-borne and powder products based on alkyd-amino, acrylic, polyurethane, polyester and epoxy binders formulated for varied end uses. Over the years, application technologies have also changed and a variety of spray technologies, electrostatic and airless applicators, dip and electro-deposition processes are now in use across industries and in decorative applications. Relentless customer demand for improvement in appearance, finish, durability and cost and reduction in waste have propelled many of these changes. These trends will only accelerate in times to come. As an example it is not uncommon to see households having walls with textures and finishes which were not thought possible with paints just a few years ago.
Power
Power Sector Skill Council (PSSC) has been promoted by Ministry of Power (MoP) through Central Electricity Authority (CEA), Ministry of New and Renewable Energy (MNRE) and Indian Electrical & Electronics Manufacturers Association (IEEMA) with necessary support by National Skill Development Corporation (NSDC).
Mining
The Skill Council for Mining Sector will ensure and promote skill development and vocational education in the mining sector in accordance with the objectives of the National Skill Development Corporation and contribute to human capital development of the nation to achieve inclusive growth.
Person with Disability
Skill Council for Person with Disability has responsibility for skills and workforce development of Persons with Disability. SCPwD gives employers direct influence on training policy and is looking at education and training at all levels. The Key objective of the Council is to create a robust and vibrant ecosystem for quality education and skill development for Persons with Disability in the country.
Sports
Sports Industry means any sponsor, corporate entity, legal person, broadcaster, or any other individual or entity involved in promoting, developing, and/or investing, either directly or indirectly, in sports-related activities in India.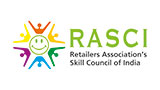 Retail
The Skill Council for Mining Sector will ensure and promote skill development and vocational education in the mining sector in accordance with the objectives of the National Skill Development Corporation and contribute to human capital development of the nation to achieve inclusive growth.
RUBBER
The Rubber sector is highly labour and energy intensive. Non-availability of skilled manpower in the sector is a major challenge in the productivity and growth of the industry. Rubber sector has acute shortage of skilled manpower that should be trained and equipped with the talent as per the industry requirement. As per the skill gaps identified in the primary survey conducted by RSDC brings to the fore that the current workers recruited in the rubber industry have generic employability skills and not specific task skills/knowledge.
Green Jobs
To identify skilling needs of service users as well as manufacturers/ service providers, within Green Businesses sector, and implement nation-wide, Industry led, collaborative skills development & entrepreneur development initiatives that will enable meet India's potential for "Green Businesses".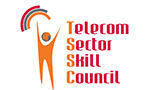 Telecom
Indian Telecom sector has emerged as one of the greatest economic success stories, registering a consistent overall growth rate of more than 35% over the past decade in terms of subscribers. India is the second largest & fastest growing Telecom market in the world with 939 million subscribers as on 31st August, 2012, with overall Tele-density of 77% (TRAI). Further, the annual mobile handset sales are expected to cross 200 million units mark this year and India is fast becoming a manufacturing hub for the Telecom infrastructure equipment.
Textile
TSC is to facilitate scalable "skill training" to the complete work force engaged in the manufacture of textile and hand-loom products.National Skill Development Corporation (NSDC approved Textile Sector Skill Council (TSC) for development of skill in spinning, weaving, processing and hand-loom sectors of the textile industry.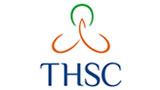 Tourism and Hospitality 
 promoting Hospitality and Tourism sector skill development, benefiting millions in India to get respectable employment opportunities for serving customers and other stakeholders.